This simulator lets you experience the power of air cylinders.
You can learn about the invisible dangers of air pressure, and the importance of releasing residual pressure.
Have you ever had this type of experience before?
I took a quick glance during auto operation, judged that the machine had stopped, and then put my hand out and almost ended up getting it trapped.
I thought it would be okay to put my hand in the machine after cutting the air supply, but almost got it trapped due to the force of the residual pressure.
Device Overview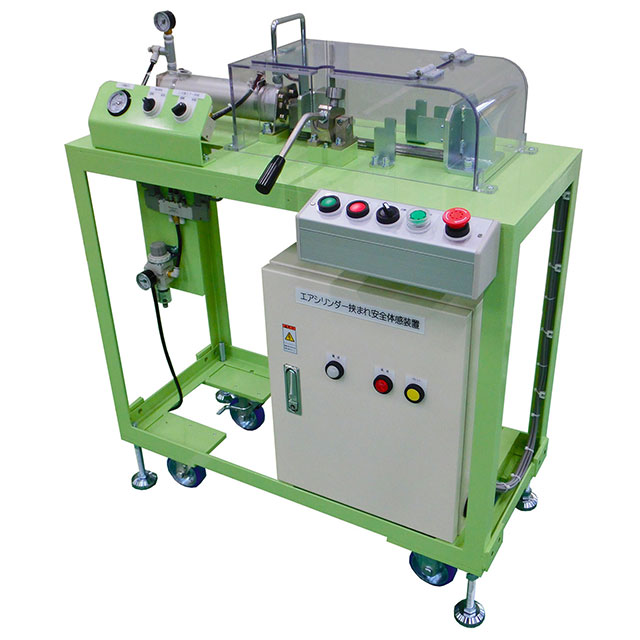 Voltage
100VAC
Air pressure
0.4Mpa or less
Outside dimension
Width 900x Depth 400x Height 480 (mm)
*Excluding anchor brackets.
Weight
about 100kg