This simulator lets you experience "getting caught up" in the various drive components of a belt conveyor. This unit can also be used for training to predict the risk of danger associated with drive components.
Have you ever had this type of experience before?
I chased a passing defective product too far while performing sorting work on a conveyor, and I almost got caught up.
I cleaned the conveyor without stopping the machine, my cloth became caught, and I almost got caught up in the conveyor.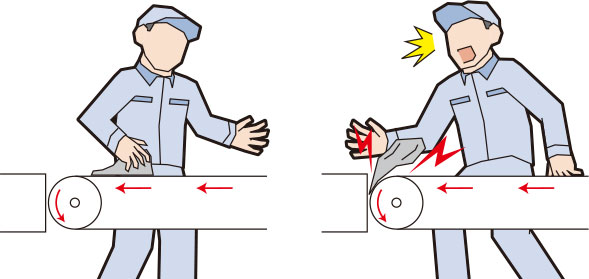 Device Overview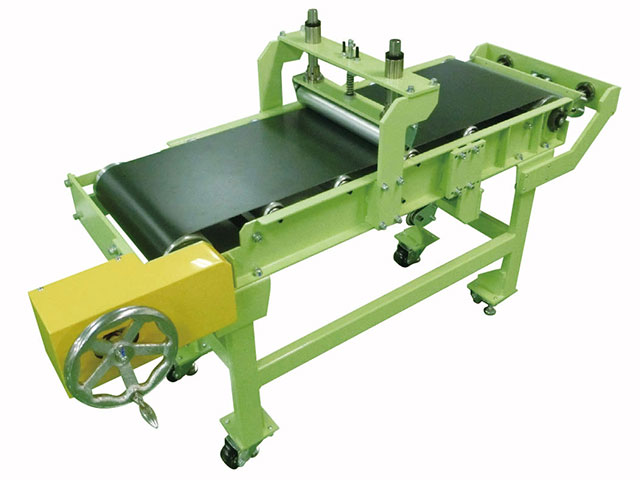 Outside dimension
W 1,700 x D 500 x H 1,000 (mm)
*Excluding anchor brackets.
Weight
Approx. 120Kg