With fine particle powder suspended in the air, it only takes the smallest of ignition sources to result in a large-scale explosion.
This simulator works by agitating the powder with bellows and triggering a spark to let you feel the power of this explosion.
Have you ever had this type of experience before?
Dust scattered into the air while separating the components of crushed electronic equipment for recycling is ignited by a spark, resulting in a fire.
Device Overview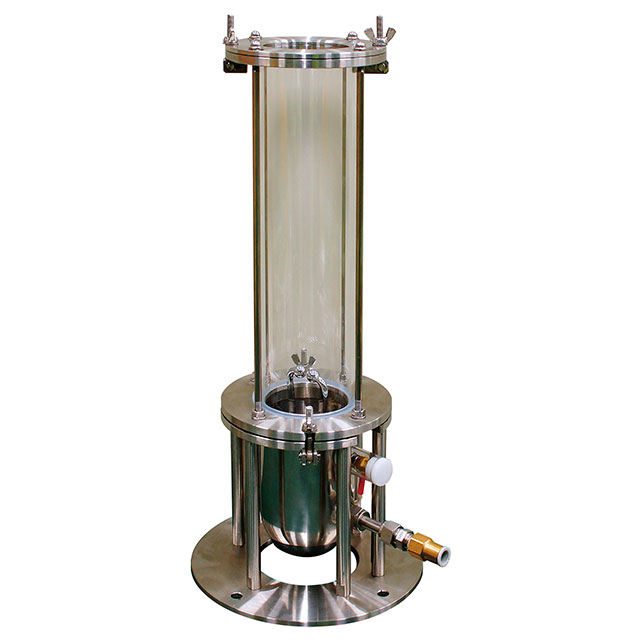 Voltage
100VAC
Outside dimension
Width 200 x Depth 200 x Height 470 (mm)
* Excluding a stand part.
Weight
about 12kg(excluding transformer)