The device allows people to experience and learn the risk of overloading an electrical circuit and the difference of current value of electric shock under dry/wet condition.
Have you ever had this type of experience before?
While an operator was inspecting a power supply device, he/she touched a copper wire exposed out of a coating material, which gave him/her electric shock.
Water was spilled over a power plug in an office, and it short-circuited.
Device Overview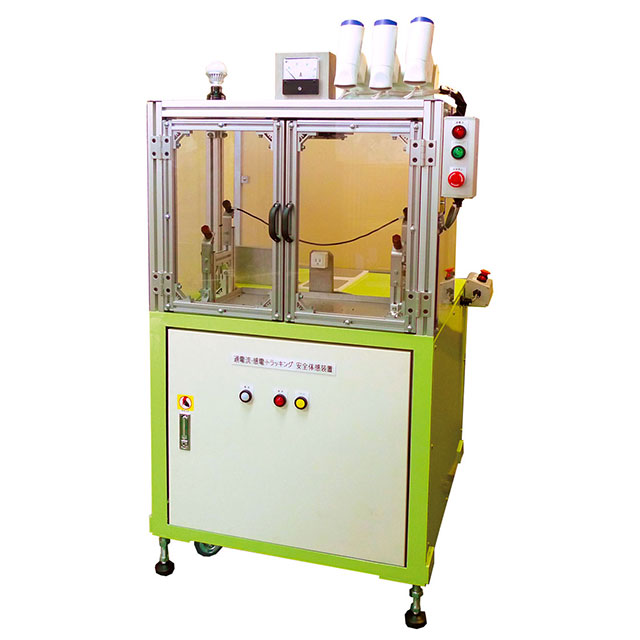 Overcurrent
A thick coated wire shows no changes, while smoke comes out from a thin coated wire, which will be burned later.
Electric shock
Placing each hand on two kinds of electrode plates, dry and wet, a person feels the difference in the sensation that he/she receives from the current when its current value is increased.
Voltage
Three-phase 200V
Outside dimension
Width 1,000 x Depth 850 x Height 1,700 (mm)
* Excluding anchor brackets.
* With closed doors.
Weight
about 250kg