By igniting vaporized organic solvent, people can see that small energy (sparks) can deliver big energy (explosion) and experience the shock from the reaction.
Have you ever had this type of experience before?
While handling a hazardous material, an operator carelessly mixed a wrong chemical by mistake and caused an explosion.
Device Overview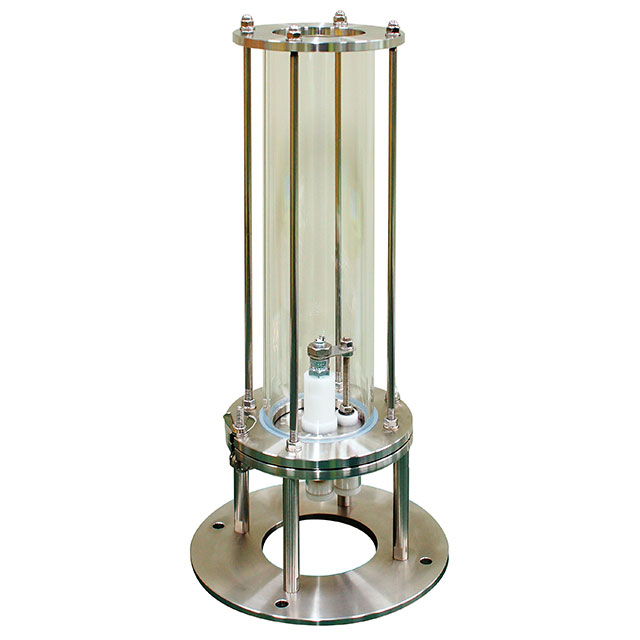 Device specifications
Toluene solution is used
Cork stopper:Upper diameter 75Ø x lower diameter 70Ø x height 30m⁄m
Glass tube: Pyrex tube
Microsyringe: Model 80765/Volume: 250µl
Transformer: Model IC-A1C
Primary voltage: 100VAC, Capacity 240VA
Secondary voltage: 10KV, Secondary short circuit current 19mA
Voltage
100VAC
Outside dimension
Width 200 x Depth 200 x Height 350 (mm)
* Excluding a stand part.
Weight
about 9kg (excluding transformer)