On this simulator, the pipe is purposely disconnected with water pressure still applied to the pipes inside the machine. You can experience how the coupler comes flying out at you vigorously due to the pressure, and learn about the significant dangers inherent in water pressure.
Have you ever had this type of experience before?
I felt overconfident because the pressure being applied to the machine was low, and the coupler flew out toward me with force when I disconnected it.
Device Overview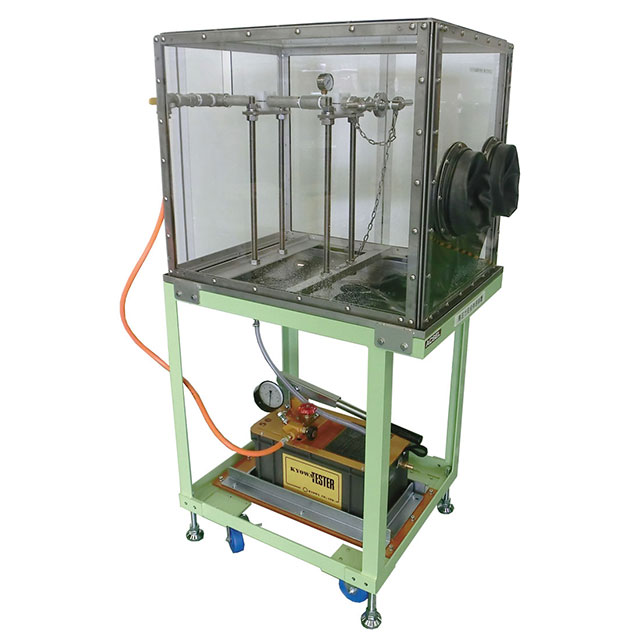 Air pressure
0.25Mpa or less
Outside dimension
Width 700x Depth 950x Height 1,700 (mm)
*Excluding anchor brackets.
Weight
about 80kg