The device allows a person to try to take a foreign matter on a guide roller using a model hand and experience a jamming accident.
In particular, people can learn about sheet conveyance, how to operate a winding machine, and the important points of product handling.
Have you ever had this type of experience before?
Trying to remove a foreign matter attached to a sheet, a hand got almost jammed in a moving roller.
Device Overview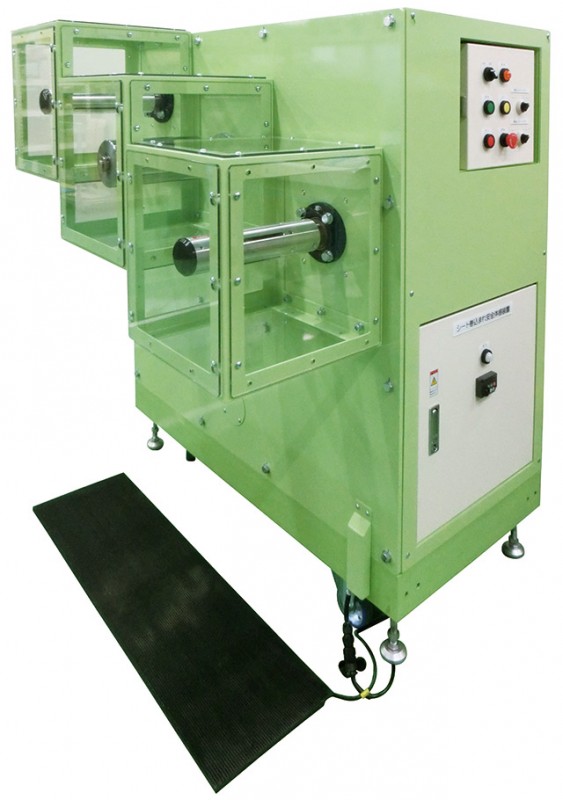 People let a model hand jammed in a sheet to feel the strength of pulling power.
Device specifications
Roll diameter: 130mm
Roll width: 300mm
Reverse rotation function
Rotating speed: 36rpm (60Hz) (With an inverter)
Tension control function
Emergency stop button and brake function
Voltage
100VAC
Air pressure
0.5Mpa and over
Outside dimension
Width 1,200 x Depth 1,400 x Height 1,700 (mm)
* Excluding anchor brackets and a patrol light.
Weight
Approx. 550kg