The device, which uses 0.5 ton air press machine, allows people to experience the risk to overestimate a safety device such as a photoelectric sensor.
Have you ever had this type of experience before?
An operator did not notice that someone put his/her hand into a press machine, and his/her hand almost got sandwiched.
Overestimating a safety device, an operator operated without paying enough attention to the surroundings and almost caused an accident involving another worker.
Device Overview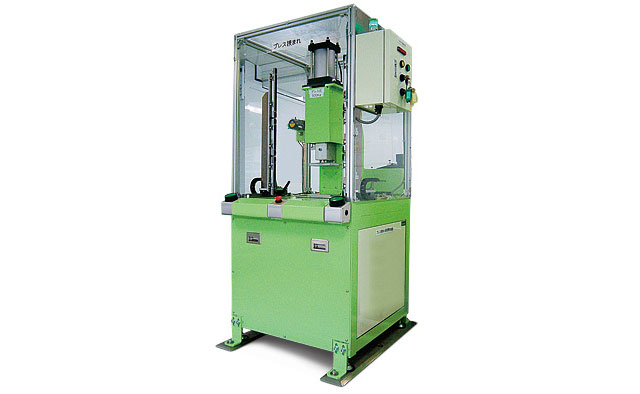 Device specifications
Air-press method (No need to submit a report to an a supervisory office)
Press pressure: Approximately 0.5 ton
A photoelectric sensor can move back and forth, and a safe distance can be confirmed.
Voltage
100VAC
Air pressure
0.5Mpa and over
Outside dimension
Width 1,000 x Depth 900 x Height 1,850 (mm)
* Excluding anchor brackets.
Weight
about 280kg