It is a device to simulate a jamming accident by inserting a foreign matter such as a disposal wooden chopstick between a Vee belt and a pulley, and allow people to experience the shock from jamming.
Have you ever had this type of experience before?
An operator, who tried to conduct maintenance without turning off the power of machine, got his/her glove jammed in the machine.
An operator tried to stop a Vee belt with his/her hand, and his/her hand got caught in the coasting Vee belt.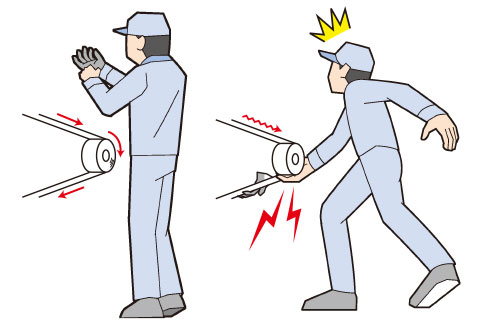 Device Overview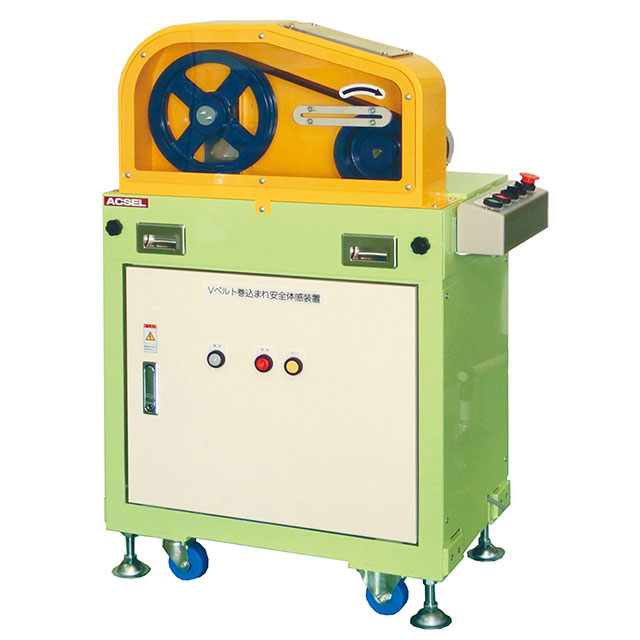 A person inserts a chopstick into a gap and experiences the shock from the reaction.
Voltage
AC 100V
Outside dimension
Width 700 x Depth 400 x Height 1,140 (mm)
* Excluding anchor brackets.
Weight
Approx. 160kg