This simulator allows you to experience the danger of a workplace accident while operating a hoist and sling wire.
You can understand and observe the danger of jamming in incident by inserting an imitation hand or a thin bamboo stick.
Have you ever had this type of experience before?
I was about to jam mu finger between the cargo aond the sling wire during slinging work.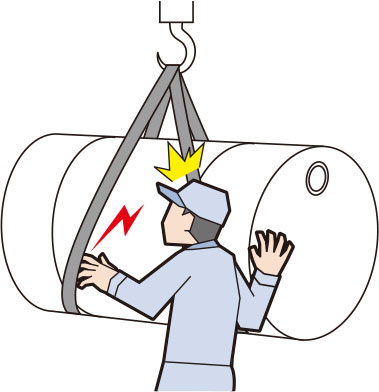 Device Overview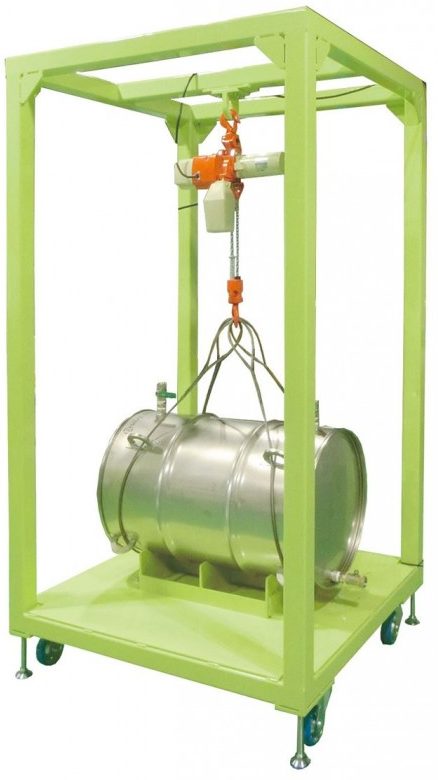 voltage
AC 100V
Outside dimension
W 1,200 × D 1,200 × H 2,300 (mm)
Weight
Approx. 450kg (With an empty drum.)
Note
Fill the drum with water before simulation.
(About 220kg when full capacity.)